K'Alma Spa Journey's
Appointment times are daily 9:00am to 7:00pm.
After-booking hour requests are accommodated for an additional charge.
Welcome to K'Alma Journeys at The Angler's Hotel South Beach, where your in-room treatment will create the state of mind you deserve. Whatever you're currently feeling and whatever you seek, entrust us to guide you through a meaningful journey to your own personal oasis.
Organic oils, extracts and other ingredients are culled into experiential treatments categorized under Happiness, Serenity, Energy, Healing and Connection. How you receive your spa journey extends to massages, facials, body therapies, and manicure/pedicures. All are delivered in the comfort and privacy of your guest room, transformed into a personal spa haven by your dedicated therapist.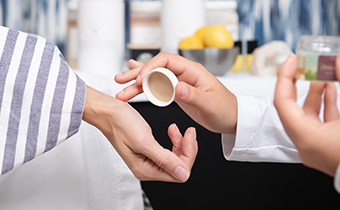 The Citrus Collection
Instilling positivity with its sunny color and refreshing zing, lemon is a prominent element in our spa menu. Our signature collection includes the Citrus Bliss Massage, Lemonade Manicure & Pedicure, Lemon Zest Massage, as well as other therapies incorporating citrusy cousins. Each are packed with the benefits of detoxification, exfoliation, clarification, and aromatherapy.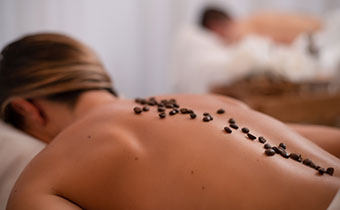 In the Mood for Some Company?
K'Alma Spa expands its journeys to include couples and group packages.
Butterfly Agave Couple's Massage: Journey together and send the soul aflutter all over again. A massage of choice with blushing Blue Agave Oil nurtures skin and hyaluronic acid, leaves the body with a dewy glow.
The Spark Red Hot Couple's: Sultry cinnamon aromas whisper romance, while an antioxidant-rich massage with Grapeseed and Olive Oils leave skin soft and supple to the touch.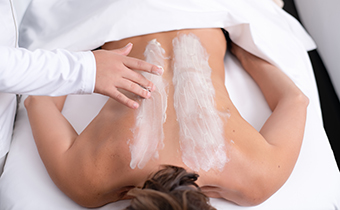 SPA Signatures
Spa Soirees for bachelor/ette parties or simply groups that just want to have fun days filled with bubbles and some pampering
Girls Trip Body Therapy, Facial & Massage: Enjoy a sweet trio of therapies designed to beautify and regenerate.
Maternal Therapies: We provide personalized variations safe for expectant mothers to heal some of your fatigue. Please inform us of your pregnancy and due date when you book your appointment.
The Gift of Relaxation: Allow us to help create a lasting memory for that special someone… and elevate your status a great gift giver too!